MDB's History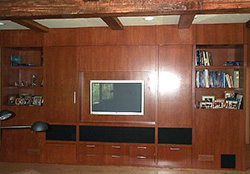 MDB Industries formed in 2001 when owner Carlton Wilson, seeing a need in the market for an operation that could meet really unusual custom projects, transformed his custom cabinetry business into MDB Industries. Starting with a small moulder, a vacuum kiln, and gang-rip saw, MDB began drying customer's lumber and processing it into products for their home.
The moulder was upgraded in 2004 to our current 7 head machine, doubling the size capacity and adding additional capabilities. MDB Industries can now produce nearly any profile imaginable, with any intricacy or hard-to-machine feature. Since then, MDB has strived to make sure the support equipment has advanced as well, with newer and better saws, planers, and additional equipment coming on board.
In 2006, a CNC router was added to the shop for a particular project, and the knowledge gained from that experience has made the CNC and its associated modeling, engineering, and programming capabilities a significant part of the operation. We've produced goods for the residential, art, marketing, industrial, and marine industries, using wood, engineered materials, plastics, and even aluminum.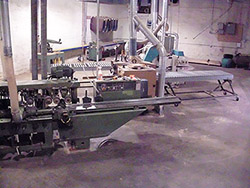 Today, MDB Industries processes lumber in various ways, in quantities of a few hundred feet, to several tens of thousands at a time. This processing includes blank preparation for other moulding shops, linear products such as paneling, trim, and flooring, and other architectural elements such as doors and windows. We also serve the marine industry with mold making for fiberglass lay-ups and performance sailing part production. MDB also provides prototyping, manufacturing process identification and design, and engineering support to several companies. In 2009 MDB was directly involved in the design, procurement and installation of a manufacturing facility in South America, and continues to provide support to them.